Reimagine
how we


[]

October 13-14, 2020
Build the future of interactive voice, video and streaming.
From metaverses and watch parties, to social gaming and immersive education, our human and digital worlds are converging. Join us to exchange ideas, network and learn from a diverse community of innovators.
Day 1

– What's Trending

Join the conversation with thought leaders in highly interactive solo and panel sessions around what's next in the field of real-time engagement.

Our "new normal" has opened up innovative opportunities in human and digital interactions on a global scale. Learn how this change is inspiring product owners and developers to re-think technology and reimagine how we connect, play, collaborate and engage.

Sessions Focused Around 2 Tracks: Technical & Business

Highlighting 5 Verticals: Education, Social, Gaming, Health & Wellness, Emerging Technology

Explore topics on product experience design, monetization, user engagement, scalability, plus what's trending in technologies like WebRTC, machine learning, VR/AR, and beyond.
Day 2

– All About Community

An entire day of workshops and networking, including:
Startup 101: Power sessions with industry experts, investors and more. Learn how to become the next unicorn.
Technical Hands-on developer webinars and demos
Technical Solutions
Virtual Yoga Session by MixPose (RTE Hackathon Winner)
Meet Us at the Virtual Party


imagined by VirBELA

Don't miss our ultra-fun metaverse party. Put on your best avatar and come mingle in this all digital world.
RTE2020 is happy to partner with Run The World as our official event platform.
Featured Speakers /
Tony Zhao
Tony Zhao is a serial entrepreneur, and founder and CEO at Agora. He founded Agora in 2014, with a vision to provide high quality voice and video as a ubiquitous platform to developers and business around the world.
Previously, Tony was CTO and board director at YY.com (NASDAQ: YY), one of the world's first video-based social network and live streaming apps with over 300 million users. From 1997 to 2004, he served as a founding engineer at WebEx Communications Inc, where he developed the audio and video technology for the industry's first web collaboration solution. WebEx was acquired by Cisco in 2007 for $3.2 billion.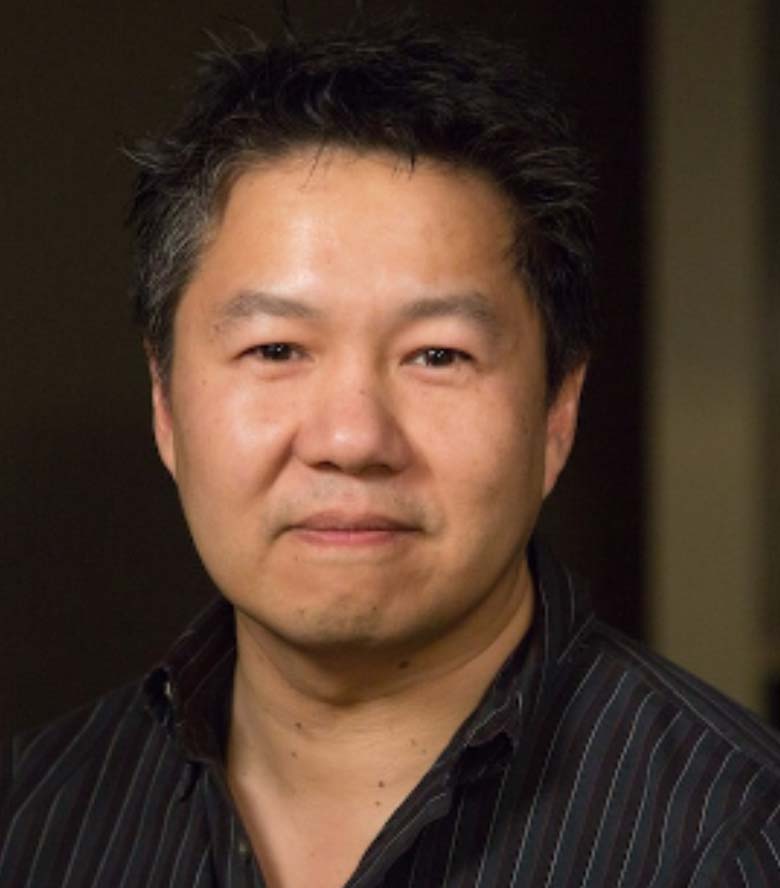 Eugene Wei
Product Expert
Mark Donnigan
Mark Donnigan is a long time veteran of the video ecosystem who has worked with disruptive innovation companies to expand the market and increase video codec and encoding technology adoption. Mark leads the market development efforts for Visionular, a company focused on advanced video technology innovation. Mark has played key roles in trailblazing companies', including Beamr, where he was Vice President of Marketing; OTT pioneer VUDU; Kaleidescape, a first of kind home DVD and Blu-ray server; and a digital entertainment kiosk backed by Toshiba and NCR. Mark contributed actively to the cross-industry digital locker initiative Ultraviolet that enabled digital content to be portable across streaming platforms and OTT service providers, laying the foundation for consumers to enjoy video on any device, at any time, and in any location.
Tsahi Levent-Levi
I am a developer by heart. Always have been. The thing is, I found out I love writing and looking at the bigger picture of product and strategy. I joined the world of consulting and entrepreneurship when WebRTC was announced.
For the last 20 years, I've been working in the software communications space as an engineer, manager, marketer and CTO; changing my viewpoints so I won't get bored.
Through BlogGeek.me I help companies simplify communication technologies, creating elegant and effective solutions. I am the Co-founder and CEO of testRTC, a company focusing on testing and monitoring WebRTC applications. I also serve as the W3C Evangelist for all things WebRTC.
Geoff Cook
Geoffrey Cook is a serial entrepreneur, and public company CEO. The Meet Group started out as a single brand, which Geoff grew to over $30 million in revenue before merging with a public company in a $100 million deal. Since then, Geoff has led the company to acquire four additional social apps - GROWLr, Andreessen Horowitz backed Skout, Tagged, and LOVOO. In 2019, Cook forged a partnership with Match Group's, Plenty of Fish, to bring livestreaming technology to their platform.
Reggie (Regev) Yativ
An accomplished executive having led growth for both Fortune 500 companies and high-growth startups, Reggie brings more than 17 years of strategic commercial enterprise leadership and business management experience, driving companies and teams to success and achievement worldwide. Reggie joins Agora from Redis Labs, a world-leading NoSQL database technology company where he helped bring talent into the organization and lead the team to dramatic growth as its vice president of sales. During Reggie's time at Redis Labs, the team topped Deloitte's Technology Fast 500™ for 2017, a ranking of the 500 fastest growing technology companies in North America. Prior to Redis Labs, Reggie served as a senior director at Johnson & Johnson, as well as CRO at Magic Software Enterprise, a Nasdaq-traded enterprise software company headquartered in Israel.
Tiffany Xingyu Wang
Tiffany Xingyu Wang is the Chief Strategy Officer at Spectrum Labs, in charge of strategic alliances, go-to-market operations and thought leadership on brand safety. She shares her learnings about digital governance at InternetHealthProject.com. Tiffany is an angel investor and advisor in AI, Blockchain, and Quantum Computing startups. Her investment thesis revolves around data privacy and cyber safety. She sits on the US Technology Policy Committee of Association for Computing Machinery. Previously, she led AI product management for Data Management Platform at Salesforce.com. Tiffany was also an award-winning investor across Africa, Asia, and Europe, receiving accolades including the Thomson Reuters Deal Awards and the Malaysian Greentech Award. She holds an MBA from the Wharton School at UPenn, a Master of Strategy from Institut d'Etudes Politiques de Paris, and a Bachelor of Laws from Fudan University, Shanghai. She speaks Mandarin and French with native fluency.
Geoff van den Ouden
Geoff is the producer at Total Mayhem Games, an indie-studio that is best known for their hit series 'We Were Here'. What started as a student project from a basement office, with Geoff being their University mentor, has become one of Europe's fastest growing independent gaming studios. With millions of players and winning several awards like BEST INDIE GAME (Indigo, 2017) and BEST MULTIPLAYER GAME (INDIE PRIZE, 2018).
With a career in the software and gaming industry as a software architect for over 20 years, he has been working as an entrepreneur, innovator, and mentor (usually all at the same time). He has worked on large scale industrial business applications, up to LBE VR games for VR arcades.
Zoe Liu
Zoe Liu received her PhD from Purdue University, West Lafayette, Indiana, and her ME/BE from Tsinghua University in Beijing. She is the Co-Founder & President of Visionular Inc. with HQ in Palo Alto, California, and offices in Hangzhou and Beijing. Visionular provides both on premise and cloud based video encoding solutions and services to its enterprise customers worldwide, covering all major user scenarios including VOD, live streaming, and ultra-low latency interactive communications. Zoe was previously a software engineer with the Google WebM team, and has been a key contributor to the newly finalized video codec standard AOM/AV1. She was on the Google I/O stage in 2018 introducing AV1 to worldwide developers. Zoe has been Principal Contributor/Technical Lead for several renowned video real-time communications products, including Apple FaceTime, Tango VideoCall, and Google Glass VideoCall.
Wyatt Oren
As an entrepreneur, Wyatt Oren enjoys building products that make a difference. Wyatt co-founded Applejax to help teachers earn extra money and acquire classroom supplies while providing a helpful academic resource to families. Prior to Applejax, Wyatt co-founded Barhero with his brother Davis to help restaurants acquire new customers [acquired by Airtab in 2018]. An impassioned learner and critical thinker, Wyatt enjoys immersing himself in challenging situations with extraordinary people.
Joon Beh
Joon Beh is the co-founder and CEO of Hallo, a live streaming community for language learning. He worked at Deloitte as consultant in Silicon Valley, helping tech giants such as Uber, Amazon, and LinkedIn. Joon was featured in Forbes and nominated as one of the top 20s in their 20's by Utah Business. As a Korean immigrant, Joon's fulfilling his American dream and aspiring to empower others to find more opportunities in life through language.
Xiaoyin Qu
Xiaoyin Qu is the founder and CEO of Run The World, the leading online events platform for communities to interact with each other. Run The World raised $15M from leading investors such as Andreessen Howoritz, Founders Fund, Will Smith and Kevin Hart. She previously led products for both Facebook and Instagram. She dropped out Stanford's MBA program after a year to start Run The World.
Tom Davis
Thomas Aurelio Davis is a former middle and high school bilingual science teacher, coach, administrator, grant writer, businessman and life-long learner. His passions center around mentoring and coaching, equal opportunity for all underrepresented communities, STEM, English Learners; technology for teaching and learning; students with special needs and students at-risk of not completing their education. Tom currently serves as Director of Business Development at the Center for Educational Innovation in New York and has served in the same capacity for both the California Association of Latino Superintendents and Administrators (CALSA) and the Association of Latino Administrators and Superintendents (ALAS). His primary goals are to keep the nonprofit organization financially stable and to bring innovative products and services to K-12 education. He is also the Founder of Net4EdAccess, an education consulting firm based in San Diego.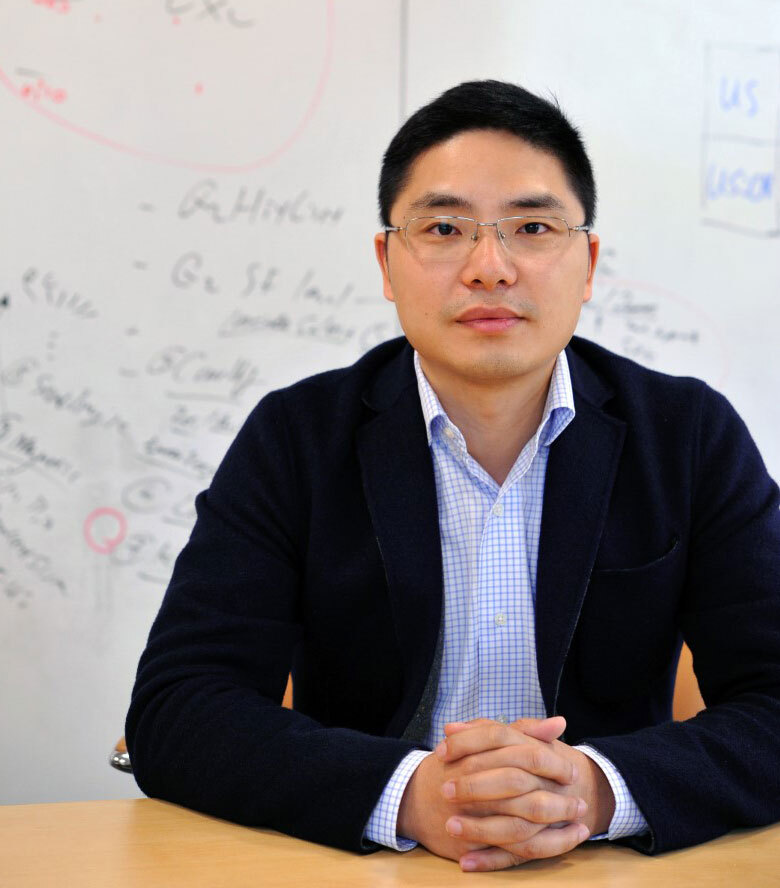 Tony Wang
Head of Emerging Technology & Markets, Agora
Virginia Liu
Virginia Liu is SVP of Marketing and Ecosystems at Agora.  Virginia brings more than 15 years of marketing, developer relations and strategic partnership experience in the software industry, with track record in delivering drastic growth and business transformation.  Virginia joins Agora from Microsoft, where she held several leadership roles in developer marketing, business development, and product marketing.  She also served as a board member and managing director for AppCampus, a $24M mobile accelerator jointly funded by Microsoft and Nokia.  She holds a bachelor's degree in Economics from Zhongshan University and an MBA with honor from UNC-Chapel Hill.
Alexander Embiricos
Alexander is cofounder and CEO of Remotion, a video workspace designed for a faster, more connected way of working remotely. Remotion helps teams talk live instead of typing or scheduling meetings.
Before starting Remotion, Alexander was a Product Manager at Dropbox. Alexander studied Computer Science at Stanford.
Meghan Gardner
Meghan Gardner is Vice President as head of the Portland office of Matter Communications. Meghan brings both an eye for detail and clarity of strategic vision to every client program. Her media relations, C-suite communications counsel, and messaging strategy skills have delivered exceptional results for brands from Netflix and Nordstrom to Avid Technologies, Acme Packets (now part of Oracle), Eli Lilly and Company, and the Business Roundtable. Meghan's career spans two decades, two continents, and both U.S. coasts. Her yoga mat comes with her everywhere she goes. And at last count, Meghan owned five library cards.
Timothy Harris
Timothy Harris is the Managing Partner of the Palo Alto Office. He specializes in representing startup companies and venture capital firms in corporate and securities matters. In his startup practice, Mr. Harris advises emerging growth technology enterprises from formation through acquisition or initial public offering in matters including venture capital financing, debt financing, equity incentive compensation, and technology development. He also represents venture capital firms, strategic corporate investors, and angel investors in their investments in startup companies. Mr. Harris specializes in modeling complex capital structures, financing scenarios and liquidity events, helping entrepreneurs and investors analyze possibilities and understand consequences of various transaction structures. Mr. Harris founded the firm's ScaleUp Speaker Series, an ongoing, eight session series which educates entrepreneurs on the legal issues they will face over the lifetimes of their startups.
Raj Singh
Raj Singh is Co-Founder and CEO of Loop Team, a virtual office for distributed teams. Previously, Raj Co-Founded Tempo AI, a smart calendar acquired by Salesforce, Co-Founded AllTheCooks, the largest mobile recipe community acquired by Cookpad, served as VP of Business Development for Skyfire, the first mobile browser that could play Flash acquired by Opera, Co-founded Veeker, NBC™'s first mobile video citizen journalism service acquired by WMG and ToneThis, CNET™'s top downloaded ringtone creation product. Raj has also worked in product management, engineering, strategy and consulting roles for numerous companies including Kodak Mobile, Dell Mobile, AOL, Blackberry, MobiTV, Tellme, Samsung, Turk Telekom, IGT and others. Raj blogs at his LinkedIn and invests via AngelList and other. Raj received a B.S. in Computer Engineering from Cal Poly, SLO.
Mauricio Giordano
Mauricio Giordano is the CTO of InEvent, a growing startup and market leader on Virtual Events. He is also the founder of Y Combinator and a member of YEC.
View More